Slide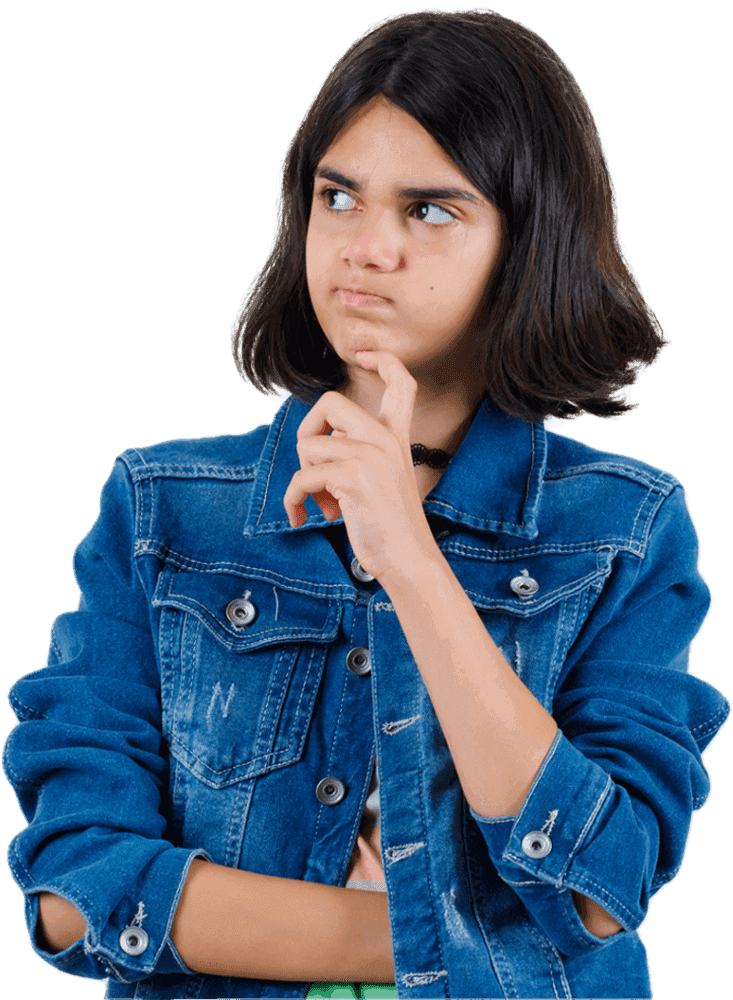 Confused about your career?
Need help in choosing the right subject stream (after 10th), right course after Class 12th / graduation or best fit career as per your interests and abilities?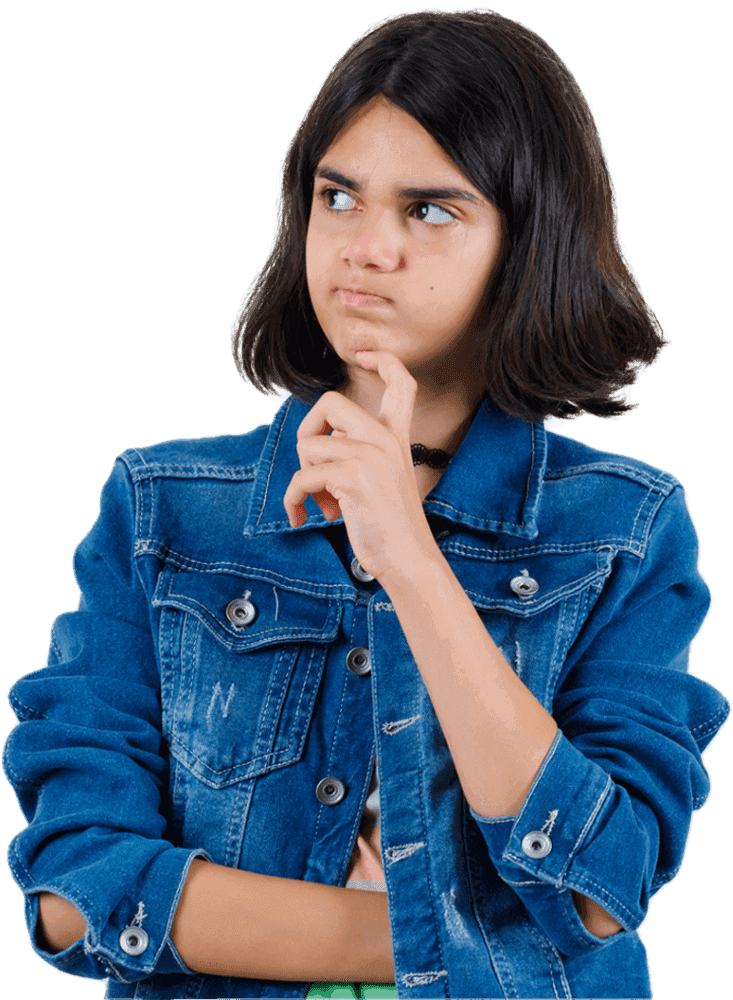 Slide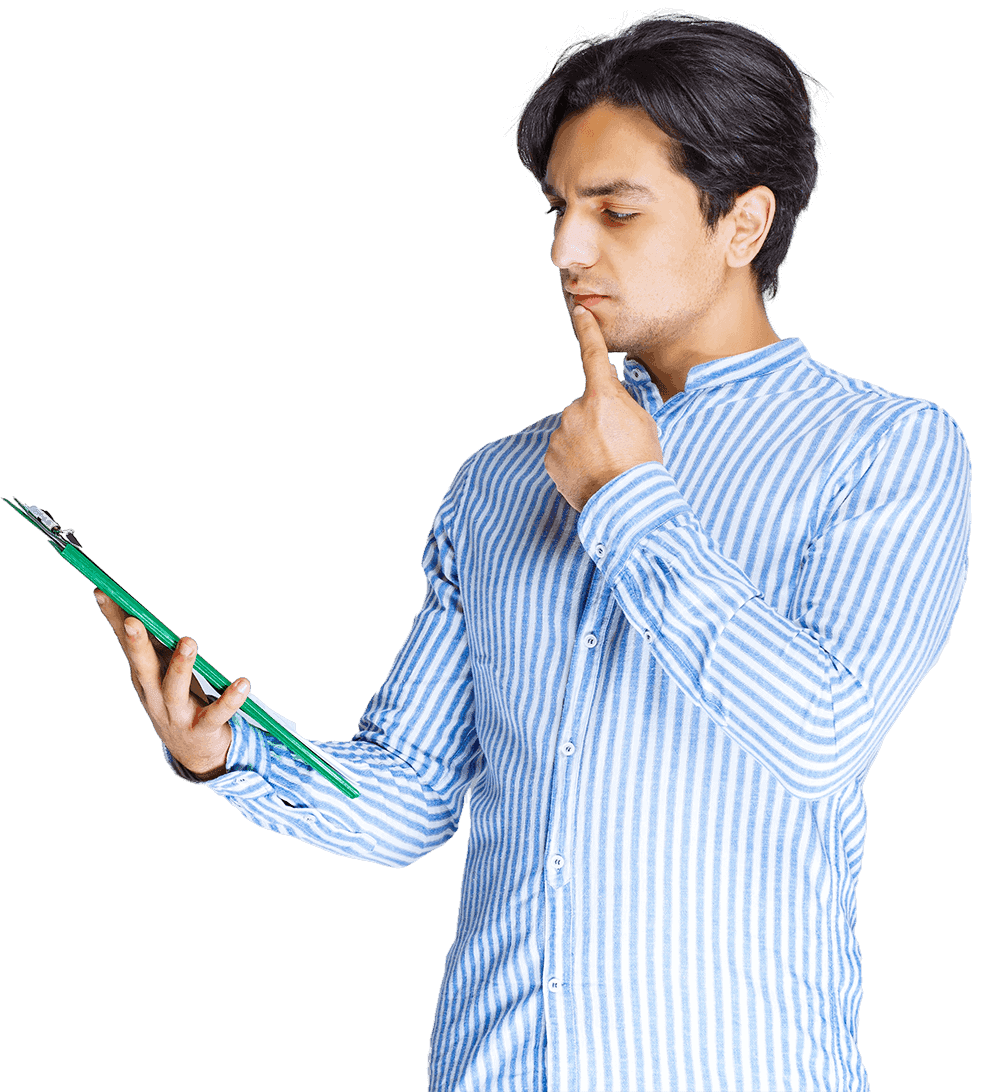 Get expert career counselling
Get expert career counselling and credible career guidance from certified professional career counsellor.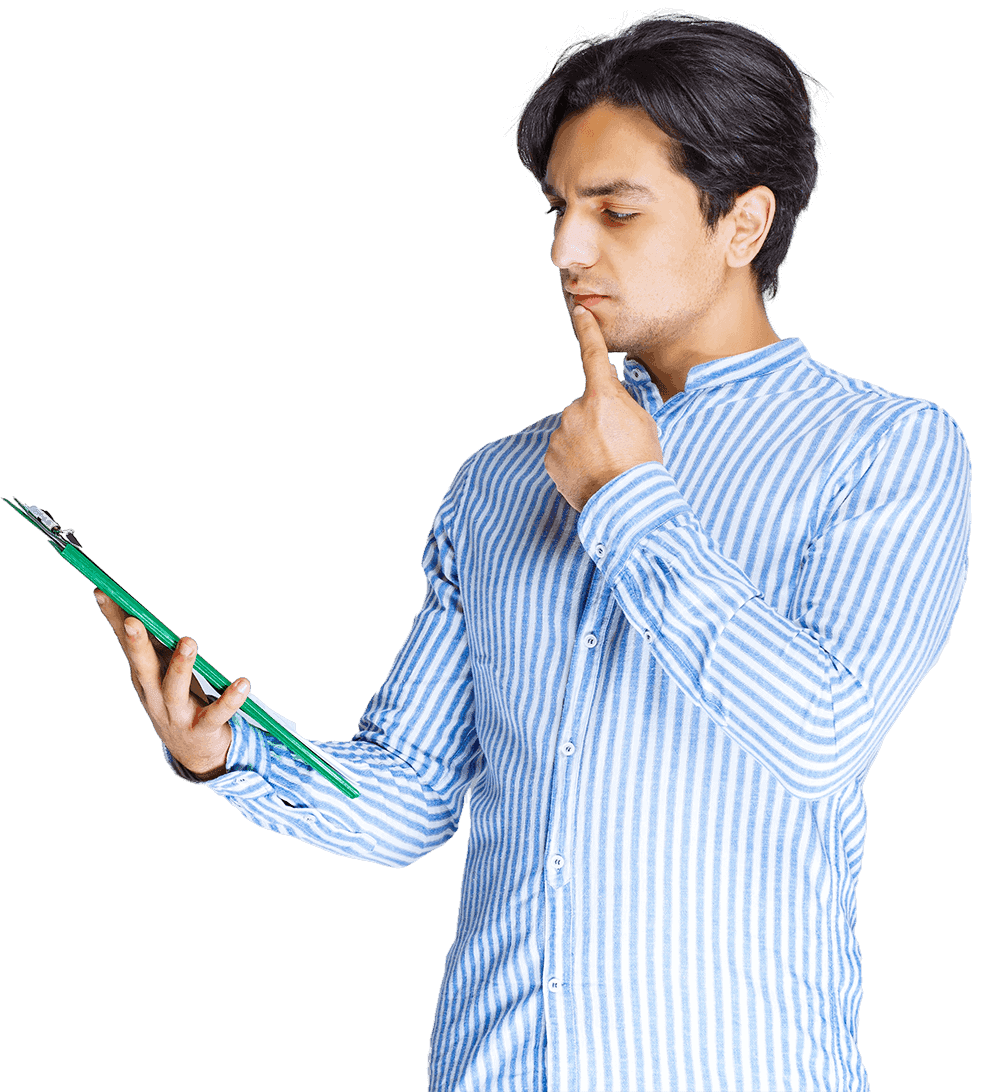 Best Career Counsellor in Delhi NCR
The best career counselling services in Delhi NCR is being offered by Mr. Manu Sakunia who is a certified career counsellor registered with the Central Government's National Career Service (NCS) Portal. Mr. Manu Sakunia, the best career counsellor in Delhi NCR, India, is a renowned expert in the field of career counselling. With his vast experience and knowledge, he has helped countless individuals find their true calling and achieve their professional goals. In this article, we will explore his background, expertise, and approach to career counselling. Manu has worked on multiple projects related to education, youth development, employability, livelihood and entrepreneurship with the leading regional and international NGOs as well as with the Central Government.
He has a rich knowledge and understanding of the career development process and is extremely passionate as well as compassionate in assisting students with their career planning process.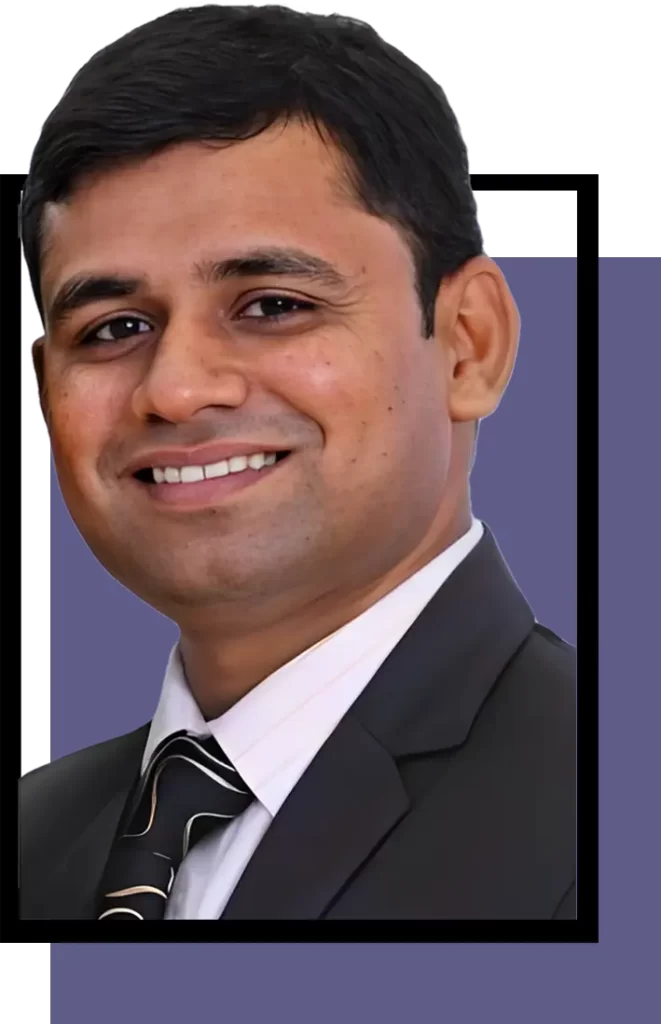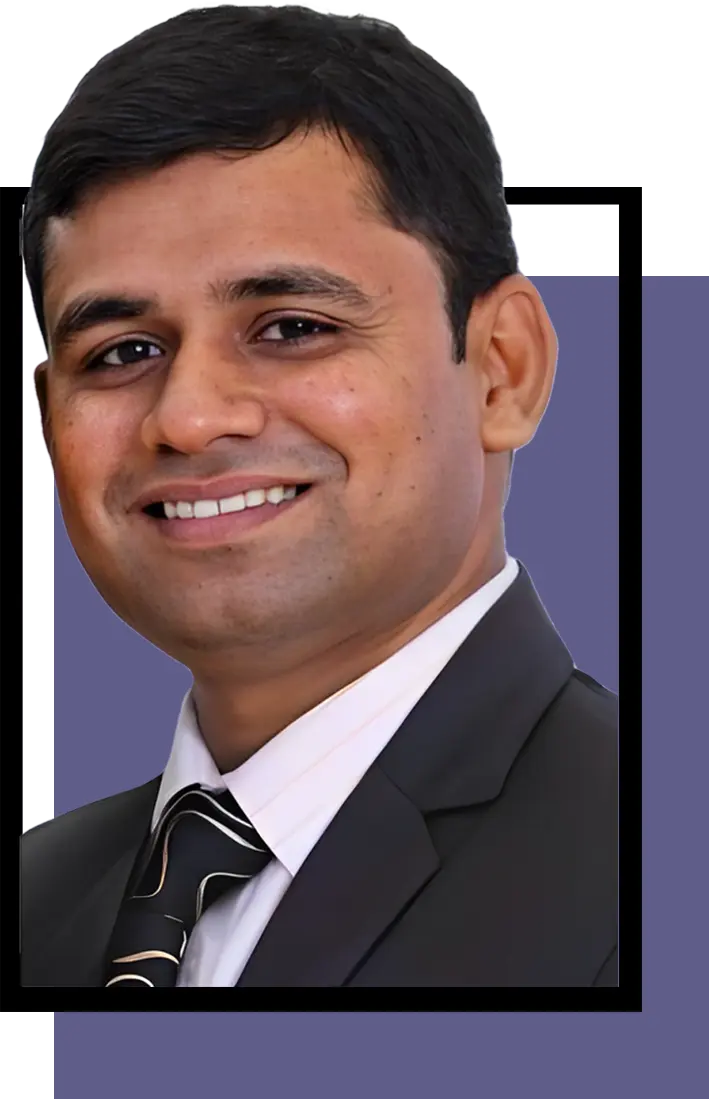 Background:
Manu Sakunia holds a Master's degree in Social Work from the prestigious Tata Institute of Social Sciences (TISS) in Mumbai and a Bachelor's degree in Journalism and Communication Studies from the esteemed Manipal Institute of Communication (MIC). In addition to these qualifications, he has also successfully passed the UGC NET examination in Social Work. He has over a decade of experience in the field of career counselling and has worked with numerous organizations, including schools, colleges, and corporate firms.
Expertise:
As a career counsellor, Mr. Sakunia specializes in helping individuals identify their strengths, interests, and values to guide them toward a career that aligns with their goals and aspirations. He is known for his personalized approach, which involves a deep understanding of each individual's unique circumstances and needs.
Mr. Sakunia is well-versed in a variety of career assessment tools and techniques, including psychometric tests, career counselling sessions, and one-on-one coaching. He uses these tools to help his clients gain insights into their personality traits, skills, and interests, and to guide them toward a career path that is best suited for them.
Approach to Career Counselling:
Mr. Sakunia's approach to career counselling is based on the belief that each individual has a unique set of skills, strengths, and talents that can be harnessed to achieve their professional goals. He believes that career counselling should be a collaborative process that involves active participation from both the counsellor and the client.
During the counselling process, Mr. Sakunia works with his clients to identify their skills, interests, and values. He helps them explore different career options and provides guidance on the educational and training requirements for each career path. He also helps his clients develop a career plan and provides ongoing support as they work towards achieving their goals.
Why Choose Mr. Manu Sakunia as Your Career Counsellor?
If you are looking for a career counsellor in Delhi NCR, India, Mr. Manu Sakunia is the best choice. His personalized approach, vast experience, and expertise in the field of career counselling make him an ideal choice for anyone looking to achieve their professional goals.
Here are some of the benefits of working with Mr. Sakunia as your career counsellor:
Personalized approach: Mr. Sakunia takes the time to understand each client's unique circumstances and needs. He tailors his counselling approach to the specific needs of each client, providing personalized guidance and support.
Expertise: Mr. Sakunia has over a decade of experience in the field of career counselling. He is well-versed in a variety of career assessment tools and techniques and has helped countless individuals achieve their professional goals.
Results-oriented: Mr. Sakunia is results-oriented and focused on helping his clients achieve their professional goals. He provides ongoing support and guidance to help his clients stay on track and achieve their full potential.
Supportive: Mr. Sakunia provides a supportive and non-judgmental environment for his clients to explore their career options and make informed decisions about their future.
Mr. Manu Sakunia is the best career counsellor in Delhi NCR, India. His personalized approach, vast experience, and expertise in the field of career counselling make him an ideal choice for anyone looking to achieve their professional goals. If you are looking for guidance and support in your career, Mr. Sakunia is the right choice.
Words of gratitude from those who have received benefits from our career counseling services.
We are proud to have received numerous positive reviews from our satisfied students and working professional. These testimonials prove that we are
the best career counsellors in Delhi NCR
and our commitment to providing exceptional service and delivering outstanding results. Our commitment to students' satisfaction sets us apart and drives our success. Whether you are looking for
career counselling for stream selection after Class 10
th
or for
course selection after Class 12th /graduation
or for the right career match as per your profile, we will guide and assist you in your career planning journey.  We are confident that you'll find exactly what you're looking for with us.
Experience was nice, very helpful
I had a great counseling session with career saathi. Sir had deep insightful knowledge about various careers and he devised a future career plan for me as well. During the counseling session, he wasn't in a rush at all and was very patient enough to listen to my queries and doubts. He was constantly motivating me. The psychometric test which I took was also very useful. 🙏
The experience was great. Sir understood my profile well and gave me good suggestions about my career. He even suggested me colleges to get into. Ill definitely suggest my friends and family about this.
My experience with Manu sir was absolutely amazing. He is working very selflessly for all humanity. I have never seen such a professional with so much concern for each client. Irrespective of the duration for the meeting, he can give more time as per requirement, it was undoubtedly very satisfactory meeting, & i am looking forward to report my victories in career soon. Thankyou sir , regards megha
Kanishk Sharma
2022-11-19
Feedback I didn't know my career path, and I was stuck with many options. But after the consultation, I didn't only get clarity but also the confidence to take significant career decisions based on my strengths. At an affordable price, with 3 step process and proper guidance, I recommend another student to take a consultation session.
It's a great place to seek career advice if you're confused.
Vaishali Sharma
2022-11-08
Very good. 😊
Thank you to our customers for their positive feedback and for choosing us as their 
Preferred Career Counselling Service Provider!
Why do we need professional career counsellor?
Career counselling is an essential service that helps individuals identify and achieve their career goals. While it may be tempting to rely on friends and family for career advice, they may not have the necessary expertise and knowledge to guide you in making the right decisions for your career. That's where professional career counsellors come in.
They have the experience and training to help you explore your interests, skills, and values to identify potential career paths. They can also provide valuable insight into the job market and help you develop a personalized career plan that aligns with your goals and aspirations.

Additionally, career counsellors can provide guidance and support throughout the job search process, including resume writing, interview preparation, and negotiating job offers. Investing in the services of a
professionall career counsellor
can be a valuable step in achieving career success and fulfillment. 
Watch this video for more information
Let's start your career journey.
Fill out the form now, for a 10-15-minute free call.
Best Career Counselling & Guidance Services
in Delhi NCR
Choosing the right career in high school can set the foundation for a successful future. Our counselling services offer a personalized and comprehensive guide to help students make informed decisions. With a deep understanding of various career options and job market demands, we can provide insight into various career paths and help students align their interests and skills with the right career option.
Our goal is to empower students to make confident and informed career choices, ensuring they are on the path to fulfilling their potential. Additionally, we offer ongoing support to help students adjust and thrive in their chosen career streams. With our online/offline counselling services, students can rest assured that they are making well-rounded and informed career decisions for their future.
Type of Career Counselling Services Offered
Do you feel lost in your career and need guidance on what direction to take? Are you looking for the best career advice to help you unlock your potential and achieve success? Look no further. Here, you will receive the right career counselling, guidance and mentorship you need to make the most out of your career and reach your goals.
FAQs
An attempt to answer your questions related to career counselling services.
What is the difference between career guidance and career counselling?
Career counselling is a process that helps individuals to know and understand more about themselves, their abilities, strengths, interests and personality to figure out their right career choice. Whereas career guidance is a process wherein individuals are guided on their roadmap or action plan to help them achieve their chosen career goal. For e.g., if a student is confused about choosing a right career, he needs to first undertake career counselling under qualified career counsellor to figure out his / her right career path and then he / she is guided on how to achieve success in the chosen career path through mentorship and proper guidance.
Is career guidance / career counselling a one-time process?
Career guidance generally requires single session with a career counsellor wherein they can get the required information about their chosen career choice. However, career counselling process generally requires 2 – 4 sessions with a career counsellor wherein their profile is thoroughly assessed through various tools and then students are guided and supported based on the results generated from their profile assessment.
Which one is right for me, career guidance or career counselling?
If one is sure about their career path and just want some advice or second opinion on their chosen career path, then they can opt for career guidance. However, if one is unsure of their career, then career counselling is advisable for them.
Are psychometric tests mandatory for career guidance / career counselling?
Psychometric tests are not required for career guidance wherein a student is generally looking for some information with respect to his / her chosen career, for example, information on courses, colleges, admission process etc. However, psychometric tests are highly recommended for the career counselling process as it provides a 360 degree objective assessment of a student's profile and provides useful information and insights about his/her personality, interests, abilities, motivators, work values that plays a very important role in defining the right career option for the student.
Do you provide online career guidance / career counselling?
Yes, our career guidance and career counselling services are easily accessible to students all across India. Students and their parents have the option to attend video sessions on Zoom/Skype/Google Hangouts. These are as effective as face-to-face sessions, and a majority of students choose them for the convenience they provide.
What is the typical cost of career counselling?
The cost of career counselling can vary depending on the counselor's experience, qualifications, and the region they operate in. It is important to do your research and compare prices before committing to a particular counselor. Some career counselling services may be covered by insurance or offered for free by educational institutions or non-profit organizations.
The best career counsellor in Delhi NCR,India
The best career counsellor in Delhi NCR, India – you may not believe but you can see that genuine google reviews from students and working professional advocates our position. 
Looking for the right career path can be a challenging and confusing experience. That's where the best career counsellors of mycareersathi.com, comes in. Our team of experienced and knowledgeable career counsellors provides personalized guidance and support to help you find your true calling and reach your full potential.
We understand that every individual has unique strengths, interests, and career goals, and we work closely with you to identify and explore your options. Our career counselling services are tailored to your specific needs and include aptitude and personality assessments, career exploration, job search strategies, resume building, and interview preparation.
Our career counsellors have a deep understanding of the job market and industry trends, and we leverage our expertise to help you make informed decisions about your career. With our guidance, you can discover the career path that aligns with your skills and passions and achieve success in your chosen field.
Trust us to be your partner in your journey towards a fulfilling and rewarding career. Read more FAQs (Frequently asked questions) on Career Counselling